Kris Kraves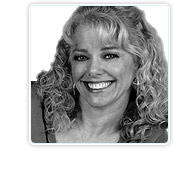 Kris is passionate about working with journalists to land stories for her clients. Earning a reputation as an exceptional media strategist, she is adamant that emailing, tweeting or calls to press should not begin without a plan in place. She knows what will and what won't work to get an editor's attention. Kris loves the world of technology and is fascinated by its evolution. It's why she's chosen to specialize in working with low-to-high tech companies and tech media outlets exclusively. She's handled PR for extremely successful consumer electronics, personal technology and IT/enterprise companies to build brands, rollout products and services and launch companies/startups, including: Duracell, Polaroid, Disney Consumer Electronics, Disney Store, Marbles: The Brain Store, eHealthInsurance.com, Symantec, EMC, JW Player, Nlyte, FileNeT, Iron.io and others.
Successful client relationships include:
Agency of record for 14 years for LenovoEMC (formerly Iomega), establishing the company as the leader in storage and network devices for small-to-medium-sized businesses.
Agency of record for 10 years for HID Global, worldwide leader in secure identity solutions, extending their industry position through media relations and marketing communications services.
Launched Guardian 8 and its flagship product, the ProV2, a Taser alternative for physical security forces.
An expert at establishing and maximizing media relationships, she has secured placements for clients in virtually every major consumer publication, including:
Associated Press
Wall Street Journal
New York Times
New York Post
TechCrunch
Huffington Post
CNET
USA Today
CNBC
CNN
Gizmodo
Parade
Time Magazine
Chicago Tribune
Los Angeles Times
Bloomberg
Wired
Roxanne Truesdell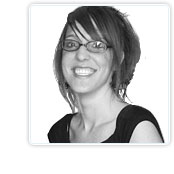 Since 2007, Roxanne has been an integral part of the Kraves PR team with skills specifically in the technology arena–both in consumer as well as B2B. She is a media maven with the ability to form relationships with key editors and analysts quickly across the communications spectrum, including online, social, print, radio and television.Specific campaigns/initiatives Roxanne's worked on include the following:
Managed LenovoEMC/Iomega media tours, as well as tradeshows including CES, ASIS and ISC West.
Booked appointments with top-tiered magazines, including Playboy, Time, Newsday, AARP, Popular Science, Popular Mechanics, Mashable, Parade, among others.
Secured coverage and reviews in a variety of technology outlets.
Worked with gaming publications/Web sites and secured placement/reviews in PlayStation: The Official Magazine, IGN.com and Game Informer.
Wrote a variety of our work for HID Global in the secure access market.