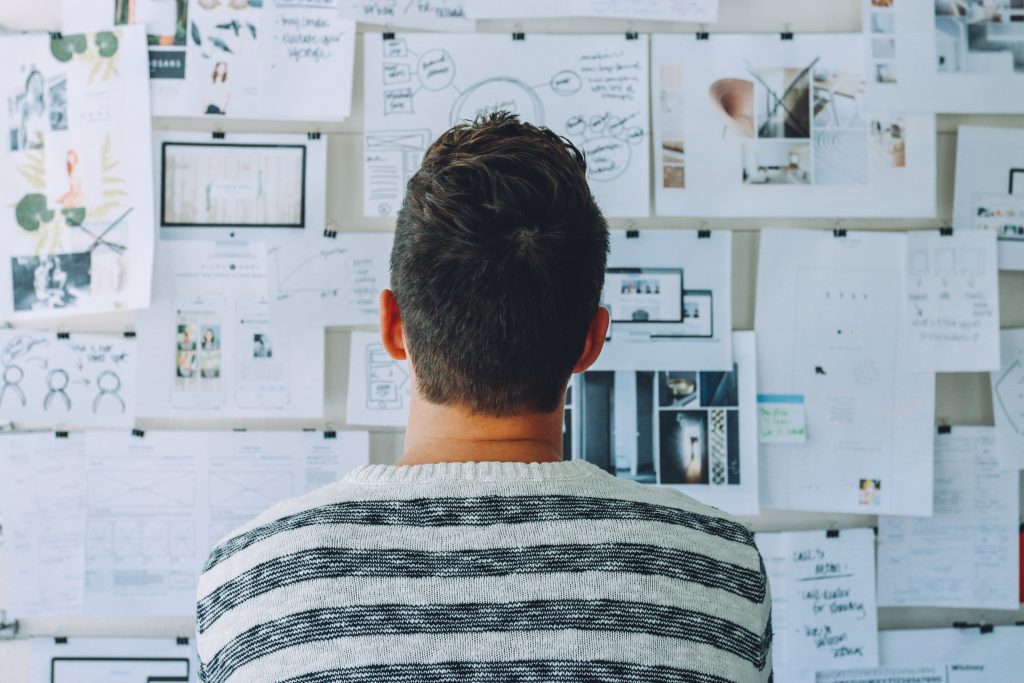 So you have news to announce and, these days, a quiver full of ways to announce it—from email and Twitter, to slide decks and live-streaming video. Two contenders for the best vehicle to share your PR announcement are blog posts and press releases. Which is best, if any? And why?
There are more than a few PR professionals who believe that press releases are passé, if not dead. Press releases are too stodgy, they say. They're filled with puffery, stilted language and hot-air quotes, and no one reads them anyway. Blogs, by comparison, are more personal, more flexible, and can help cultivate relationships and interactivity with readers and customers.
Who is right?
It depends who you talk to. My view is not so black and white. There are certainly times when a blog makes more sense, but don't count out the trusty press release just yet. I'm in distinguished company in defending press releases. Veteran tech journalist Dean Takahashi at VentureBeat, says PR firms that don't bother writing press releases may be "hip with the times," but their alternatives leave much to be desired.
Dean recently commented that PR firms are increasingly writing blog posts instead of press releases. Or they're sending over slide decks, or arranging Webex briefings and sending white papers. "This is not an improvement because it doesn't get me the most important information quickly," Dean wrote. "I may be old fashioned, but I find that having a press release in hand, as well as material from an interview, leads to a more accurate story that also focuses on the news."
Dean went on: "Blog posts are often breezy and conversational, and very light on the facts. Maybe a fact sheet would be just as useful. But the absence of both a fact sheet and a press release leads me to ask many unnecessary questions over email, and that's plain frustrating. So don't kill the old press release yet, unless you've got something better."
Here are some things to keep in mind when deciding between blogs and press releases.
Posting a blog may serve you better if you want to …
Minimize costs. Let's start with the obvious: Writing and posting your own blog is free, whereas premium press release distribution services will rush you at least a couple of hundred dollars.
Maximize SEO. Because your blog lives on your website and you own it, your SEO efforts will drive traffic first and foremost to you, instead of to whatever other sites publish your distributed release. And when other blogs and sites pick up and/or link to your blog, you reap the full benefits of that cross-fertilization.
Share something not particularly newsworthy. Perhaps you just want to share a small update, make a point about a trend or news item, or counter an argument. Not news per se—but something lighter.
Boost interactivity. Allowing readers to comment on your blog, and responding to their comments thoughtfully and respectfully, is a great way to engage your community and keep the conversation going.
Make your own rules. Blogs are far more flexible than press releases. There's really no right and wrong. You can include audio, photos, video, infographics—you name it. They can be as long or as short as you wish. Visually striking stories are perfect for a blog but wouldn't translate well to a text-heavy release. Set the tone of your choosing to tell the story you want to tell.
Writing a press release may serve you better if you want to …
Share hard news. For a just-the-facts-ma'am delivery of newsworthy content—a new product or service, a significant new hire or major event—it's hard to beat the press release for sheer bang-to-buck-value ratio.
Combine a series of smaller announcements. If everything is news, then nothing is news. But if you have an accumulation of smaller nuggets, you can roll them into one press release to demonstrate momentum (aka a momentum release).
Maximize SEO. That's right—a good press release can strike search engine gold, too. If your press release is compelling, people can like it, link to it and share it long after it hits the wire. This gives you visibility in searches because the Google algorithm doesn't just scan pages for words—it also values people interacting with your content.
Socialize your news. Blogs don't have the monopoly on social sharing. If you include something tweetable in your release, you make it easy for fans, bloggers and journalists to share it via Twitter. Progressive companies have been known to issue releases composed entirely of tweets, enabling followers to tweet the part/s that interest them most.
Plan a more formal announcement. If your news announcement needs to pass through a rigorous approval process up and down the chain of command, then a press release is likely better than a blog. Releases usually involve a planning session, drafting, revisions and final approvals before going out. On the other hand, if you don't have the luxury of time, a blog post's informality is your friend.
Finally, bad writing probably won't save either a blog post or press release from the delete button. The usual advice applies to both—make sure your copy is readable by avoiding jargon, acronyms and too-lengthy sentences. When in doubt, err on the side of too simple rather than too complex. Shorter words, and fewer. And as always, accuracy should be of paramount importance. If you correctly match the message with the method of dissemination, you're on your way to providing clients with a service that gets results.